Robert C Kane
We stand for: PREVENTION is the best CURE !!!

However, we can also HELP YOU with these ILLNESSES and related PROBLEMS !!!

Remember: Your Doctor, is not the 'Master of your Health' - you are,
and entitled to a 2nd and 3rd Opinion … and more if you need!

It's YOUR LEGAL RIGHT !!!
Breaking NEWS: ►►► Press Release for our 21st Anniversary ◄◄◄
Using Wi-Fi Technology is Thalidomide in the making - a real Genocide and Scientific Fraud !!
How is THIS for Controversy ???
Dr. Robert C. Kane, was a Senior Engineer at the Cellphone Company, Motorola, who died of a brain tumour.
- Understandably, he got a bit cranky and went on to write, "Cellular Telephone; Russian Roulette"
Extract from the book (p. 235)
This non-scientific industry experiment using the general
population is unique in the history of humanity. Never before
has such a large "guinea pig" experiment been performed. Even
the government experiments with nuclear radiation only
exposed a few thousand uninformed people. This bold
experiment may expose virtually the entire segment of the
population that can afford to operate the high-tech portables.
It is cellular telephone Russian roulette. Go ahead
and make the call. Do you feel lucky today?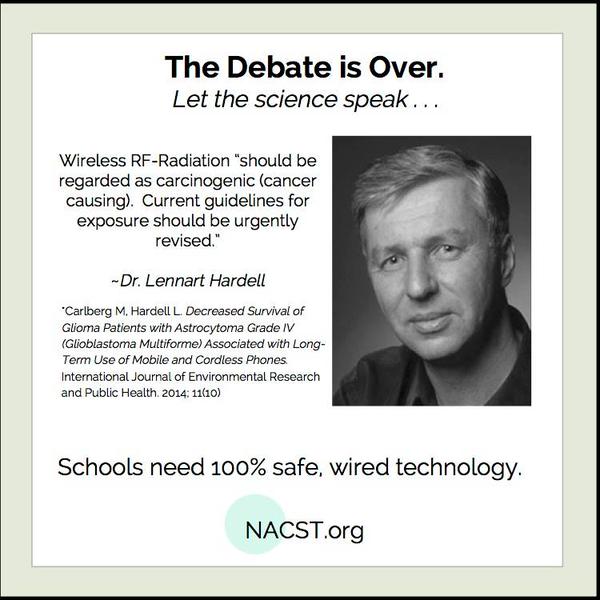 ]
Here is the BOOK written by a former Motorola Cellphone Development Engineer, after he developed Brain Cancer :
https://www.dailymotion.com/video/x4h8lzy
Copyright © 1993 - 2021, by Institute for Geopathology SA
and the respective authors. All right reserved.

We like what we do. We are leading South Africa since 1993. We're looking forward to doing it for you, too.